The Minister of Basic Education Angie Mothshekga has gazetted the proposed school calendar for the 2024 school year. The school calendar features a significant change to when learners in different provinces return and leave school.
The Department of Basic Education (DBE) will look to end the staggered school calendar which saw learners return to school on different dates at the start of the new school year.
Schools around the country will open on 17 January 2024 for the first term and will close 46 school days later on 20 March 2024.
The second term will run for 52 school days from 3 April 2024 to 14 June 2024 while the third term will have one extra day running from 9 July 2024 to 20 September 2024. The final term will commence on 1 October 2024 with the school year ending on 11 December 2024. 
Here's The 2024 School Calendar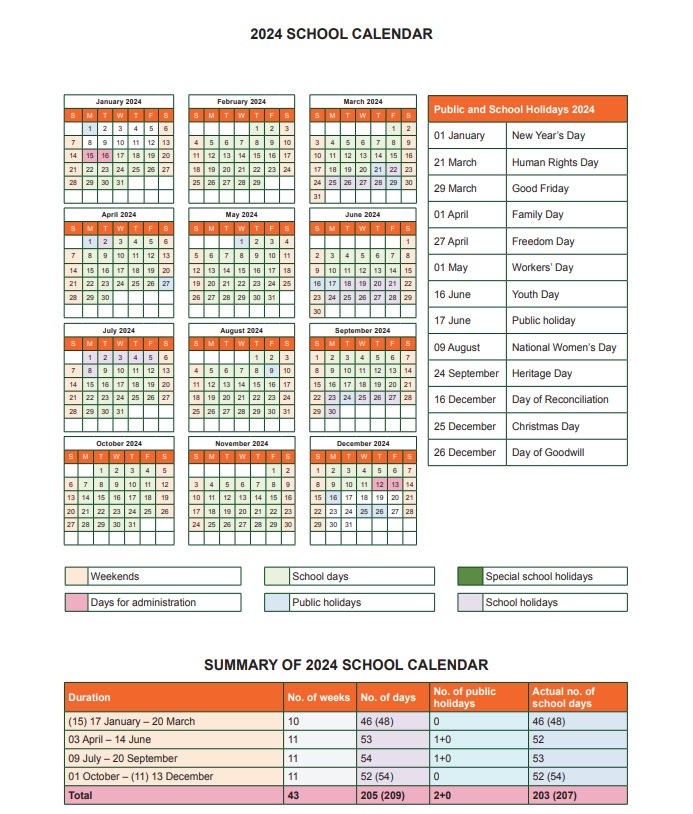 Previously, when the school year started depended on the province a school was situated in. This staggered school calendar saw schools in South Africa divided into two clusters. The coastal cluster and the inland cluster would return to schools on different dates.
The Inland cluster costits of the  Free State, Gauteng, Limpopo, Mpumalanga and North West. The coastal cluster featured the Eastern Cape, KwaZulu-Natal, Northern Cape and the Western Cape.