Sunday, January 3, 2021 - 4:02pm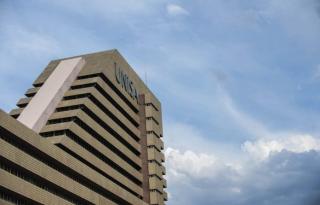 Unisa will be closing its self-help registration facilities, as registration will be done fully online in 2021. This comes after the recent second wave of Covid-19, which has seen South Africa's positive cases spiking beyond the first peak of infections.
Students wanting to register for semester 1 and year modules will only be assisted online.
"Due to the resurgence of the Covid-19 pandemic in South Africa, all semester 1 and year module registrations for the 2021 academic year must be submitted online. All Unisa's self-help registration facilities countrywide will be unavailable during the upcoming registration period."
Only a limited number of students with serious registration issues will be allowed to visit Unisa's offices. 
These students will have to complete a Covid-19 health check on the Covid-19 health check app before visiting the offices.. 
Returning students will be required to use the booking app to book an appointment before visiting a Unisa office. 
Although students will not be able to visit the registration facilities, Unisa's Student Communication Service Centre will be available to handle queries.
The Service Centre is available for phone calls on 080 000 1870 or via e-mail at [email protected].
Unisa has advised students who get errors during the application process to not panic, but to simply follow corrections from the error message instead.
"If you encounter any problems with your online registration, please read the error message carefully and correct your selection of modules before submitting your registration. This will enable the university to process your registration timeously."
Students with disabilities can contact the ARCSWiD office on 012 429 6257 or 012 429 2552 or email Ms Vukati Ndlovu at [email protected].
The closing date for 2021 registration is 12 March 2021. Students are advised to register as soon as possible to secure their spots.