Tuesday, May 18, 2021 - 12:24pm
-
Academy Training Group
Bookkeepers are in control of providing accurate, timely and relevant financial information about a business.
Time and again, the reports head to business stakeholders and managers to assist them in making relevant decisions.
The core duties of a bookkeeper are:
Tuesday, May 18, 2021 - 11:39am
-
Ivan Israelstam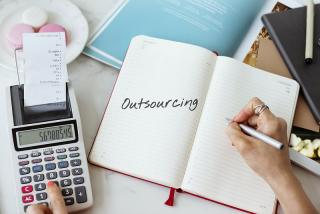 The takeover of an entity or part thereof by a new owner or a new management often causes loss of jobs and employees are often desperate to stay on with the new enterprise. On the other hand, the new owner/management very often already has its own staff and wants to avoid the expense of taking on additional employees.
Monday, May 17, 2021 - 12:57pm
-
Simbongile Makanda
Tensions are high at Unisa, as some students at the university have not been receiving enough assistance. 
Some Unisa students have taken to Twitter, claiming the university has not been paying allowances. 
Monday, May 17, 2021 - 12:05pm
-
Simbongile Makanda
Eskom has announced that loadshedding stage 2 will be taking place this week.   
Loadshedding began on Sunday 16 May at 5pm and it is expected to end on Tuesday at 10pm.
In a statement on Sunday, Eskom said its capacity to produce electricity remains constrained. 
Monday, May 17, 2021 - 11:38am
-
Simbongile Makanda
The second phase of the vaccine rollout is in motion, and government has high hopes for the month of June. 
South Africa has been in need of additional vaccination sites in order to speed up the vaccine rollout. 
Health Minister, Dr Zweli Mkhize has confirmed that 87 new vaccination sites have been added, as the country gears up for phase 2 of the rollout.