Friday, September 25, 2020 - 11:15pm
It seems obvious to employers that, if an employee is arrested by the police he has 'dismissed himself'. However, this mistaken belief is born from wishful thinking. Reasons for such wishful thinking may include:
Friday, September 25, 2020 - 1:16pm
-
Suzaan Beneke
Now that the country has moved down to Alert level 1 of the national lockdown, Basic Education Deputy Minister Dr Reginah Mhaule has applauded the Northern Cape Education Department for its dedication towards salvaging what is left of 2020's school year.
Friday, September 25, 2020 - 11:57am
-
Suzaan Beneke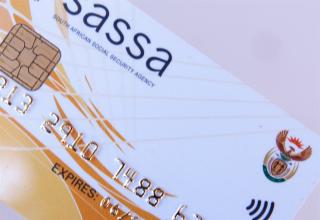 With a growing backlog of applications for the Special COVID-19 Social Relief of Distress Grant piling up at SASSA offices, social development minister Lindiwe Zulu took part in a virtual media briefing today.
Friday, September 25, 2020 - 11:27am
-
Suzaan Beneke
Government has accepted the release of the Presidential Commission on the Fourth Industrial Revolution (PC4IR) report in the Government Gazette.
The report makes proposals to revive the country's economy and improve global and continental economic competitiveness to enhance inclusive growth.
Wednesday, September 23, 2020 - 2:43pm
-
Suzaan Beneke
The Unemployment Insurance Fund (UIF) has guaranteed South Africans that new smarter technology has been put in place to prevent future fraudulent claims.