Monday, May 11, 2020 - 3:13pm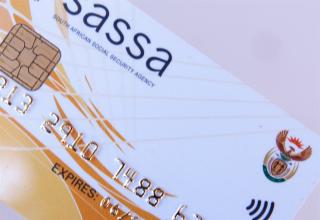 With a growing backlog of applications for the Special COVID-19 Social Relief of Distress Grant piling up at SASSA offices, social development minister Lindiwe Zulu took part in a virtual media briefing today.
Zulu announces that, in line with level 4 regulations, new directives allowing 30% of the South African Social Security Agency (SASSA) workforce to return to work - albeit on a rotational basis -  have been gazetted. This is to render social services to those in need of aid.
"Limited services will be provided from SASSA's local offices, which will progressively open as from today 11 May 2020. In order to protect the most vulnerable members of society, Mondays and Tuesdays will be used to receive applications from older persons" said the minister.
She added that qualifying citizens who turned 60 before or during the lockdown was implemented and was therefore unable to complete their applications before services were stopped, will be prioritized.
Zulu referred back to a previous media briefing that took place wherein the criteria and payment methods of the grant was outlined and said that adjustments were made to the grant's application methods.
To prepare for the full-scale implementation of the relief grant, a new contactless application system in the form of a dedicated WhatsApp line is now live. 
Finally, the minister issued a stern warning to anyone hoping to take advantage of the system.
"As we implement this special grant, we will remain vigilant and not tolerate any form of fraud and corruption; we have thus built-in strong cybersecurity and strong monitoring mechanisms in this regard."
Zulu said that all instances of suspected fraud or corruption will be investigated thoroughly, and the appropriate action will be taken.
Do you qualify for the Special COVID-19 Social Relief of Distress Grant or know someone who does? Here's how you can apply:
Prospective applicants will need to provide the following compulsory information for the processing of their applications:
Identity Number/Department of Home affairs permit;
Name and Surname as captured in the ID (and initials);
Gender and Disability;
Banking details - Bank Name and Account Number;
Contact details - Cell phone number;
Proof of Residential Address;
The manner in which qualifying citizens can apply for this grant will be as follows:
The new WHATSAPP line will be     082 0468 553
The USSD or SMS Line will be         *134*7737#
The email address will be                

[email protected]